So, home from our appointment. Amy is measuring at a size 11.5 (left) and a size 12 (right). That's pretty close! How about that?
So we hopped onto the Nordstrom's site to get some Billy Shoes. Guess what? They have, like, nothing. But she really, really, REALLY wants them. So we went straight to the source. The Billy Footwear site. She found several styles she liked, but how would we try them on?
Then I found this sizing chart!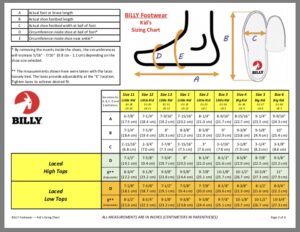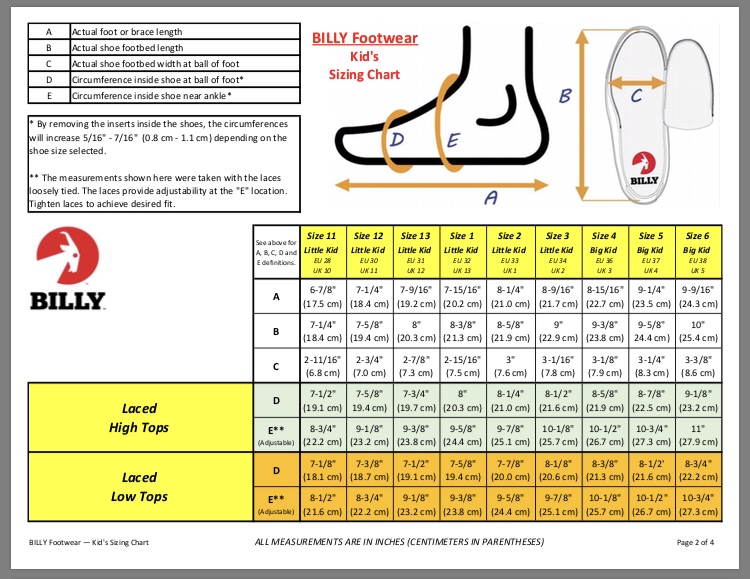 (more sizes here: Billy Size Chart)
And this video shows you how to measure.
Here's the problem, Amy's measurements look like this: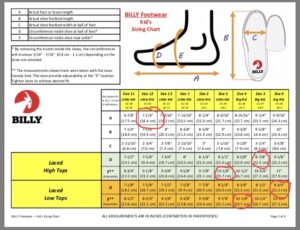 So, looks like Billy shoes are a no-go again. But, according to their FAQ page:
"Despite popular belief, it is important to remember that our current shoes were not built specifically for AFO use. They were built under the banner of universal design, providing an alternative way to access entry into shoes, which is easier for everyone. The design inspiration came after company co-founder Billy Price broke his neck from a three-story fall and could no longer put his shoes on independently. There was nothing on the market that satisfied his needs, so he teamed with fellow co-founder Darin Donaldson and they decided to do something about it. The goal was to combine fashion with function—dissolve the line between adaptive and non-adaptive—and create mainstream shoes for the masses, yet still preserve the functionality for those that need it, like Billy. It turns out that the functionality that Billy was looking for also appeals to users of AFOs. And given the overwhelming response from the AFO community, BILLY Footwear is actively working to make their shoes more AFO friendly."
"We plan to launch a shoe design in 2020 that is specifically designed for wearing with braces, yet still be universal for mass market appeal. The shoes will be wider, deeper, and have an internal lining that is tear resistant, per customer feedback."
So that is something to look forward to! For now, guess we'll head to Macy's and get some Converse shoes.
Update: Mission Accomplished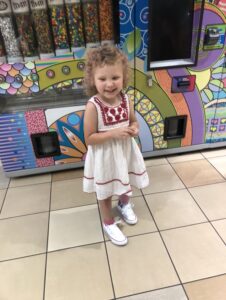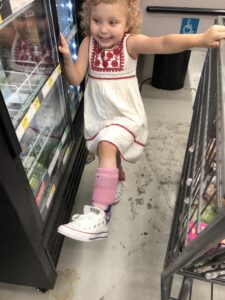 Guess what?!? Size 12! Both feet! ❤️