Why? Because of friends. Specifically, new Facebook friends.
I haven't really been very open about our journey yet. For me, that's unusual. When My older daughter had her first seizure, the first thing I did (well, after calling family) was post on the way to the hospital, asking for prayers. So many are following and cheering her on. It's amazing. Now here we are, after going through hell, with hospitalizations, and drug changes, and more ER visits than I can count… and yet we're starting a whole new journey.
Anyway, as I said, I haven't really been open about what's happened with Amy and her leg. We've told family, and I suspect one friend might know, since she said she read my journal and asked if I needed anything.
I suppose the main reason is that every time I've told someone, first, I've been a crying mess on the phone. Second, I've been bombarded with a thousand questions. Questions I really don't have answers to. It's hard because I feel like I have this tremendous secret, and I want to share it… But I also don't want to be attacked on all sides by questions I don't have answers to.
I want to ask questions, and get thoughtful answers by people who know what they're talking about.
Which leads me to the internet. I posted a question on a forum site I've never visited before. I got a thoughtful answer, but only one. Not surprising, since this condition is exceedingly rare. (1 in 150,000 to 1 in 250,000 depending on who you ask.) She said there was a support group on Facebook, and that I should go there. I was approved very quickly, and I felt the arms of so many digitally wrap their arms around me.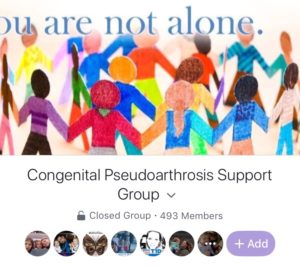 From all over the world, they share my pain and fear. Some are just starting on their journey. Some are 5, 10, 15 years down the road. Others are adults who have been fighting for 40+ years. Some have saved their child's legs. Others have not. They amputated, and have no regrets, because their children are happier and free from pain. One mom saved her daughter's leg. Now she's 16, out of braces, and is a cheerleader. That's amazing.
And one mom has a little 4 year old in a brace. She found out about CPT before she broke her leg. One break and one surgery under her belt I feel (hope) that our journeys will be similar. Her daughter is happy. A dancer. And not in much pain, except on occasion. That is something I hope for. Desperately.
More importantly, it's led me to the discovery of a few doctors. One in Salt Lake, one at Stanford, and one at Shriner's.
I think I will come out in the open soon and share. Probably once we've seen a doctor, and I know more not just about this condition, but about AMY. Once we have somewhat of a plan- then I will truly breathe easier. But for today? Today, I'll take this.
I do have one major concern that terrifies me all day, every day. Every time she takes a fall. Every time she cries, my heart just drops. OMGISITHERLEGDIDSHEBREAKIT?!? A couple women in he Facebook group have expressed concern that now that we know she has this problem, that she continues to walk around unbraced. Her chances of a break are stunningly high, and her treatment options will shrink sharply after a break. I think I'm going to call the doctor Monday, and insist that she have some sort of something to brace her while we wait.